Global Virtual Classroom
WebsiteContest Judge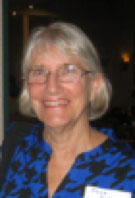 Anne Lambert - Retired teacher-librarian and experienced GVC judge Anne Lambert has guided students, ages five to twenty, in interactive projects with students and teachers in thirty countries. She has taught classes in information literacy and information technology, as well as courses in Advancement Via Individual Determination and Advanced Placement in both traditional classrooms and online. She has recently added historical research through genetic genealogy to her adventures. She sends her best wishes from California to the talented and compassionate GVC participants around the world.