Supporters
The Global Virtual Classroom and the Give Something Back International Foundation are seeking additional sponsors and partners. Funding and/or donations of hosting, internet tools for collaboration and communication, or prizes for the GVC Contest will be welcomed and greatly appreciated. You can send a monitary donation to help support GVC through our Foundation.
Preferred electronic donation method as Google charges no fees to non-profits.
Sponsors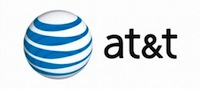 AT&T has graciously donated the name, historical web content and domain names, and the AT&T Foundation has provided funding for the Global Virtual Classroom. We of the Give Something Back International Foundation hope to live up to the high standards set by AT&T's original program.

Web Hosting for Give Something Back International Foundation and Global Virtual Classroom is provided by BlueHost.com.
"Bluehost's dedication to excellence has placed us in the top position of shared hosting companies. Bluehost utilizes the latest in server and server room technology to insure our customer's uptime and website speed isn't compromised. Bluehost is reliable and trustworthy, knowledgable and helpful as well as innovative and stable."

Tech4Learning has generously donated software. Tech4Learning develops desktop and online creativity software that empowers students to be producers of original ideas, not consumers of information. Their tools build curriculum connections to the real world, engage students in their learning, and develop essential 21st century skills.
Partners


Edmodo - Edmodo provides a secure place to connect and collaborate, share content and educational applications. All contest teams share an Edmodo class. Available also to Clubhouse partners by request.

Moodle - An open source learning environment available to contest and clubhouse participants.
Alliances

Sarasota Sister Cities - The mission of Sarasota Sister Cities Assn. Inc. (SSCA) is to foster international relationships between Sarasota and cities that have similar interests by creating exchanges in areas of culture, education, tourism, business and government. SSCA's objective is to develop respect, understanding and cooperation through citizen diplomacy. To accomplish this mission we develop relationships with people in cities that have cultural, education, tourism and business environments similar to Sarasota's. Working outside the realm of government, but with its support, we encourage and facilitate cultural and education exchanges, business opportunities and increased tourism. [quoted from their website]
Challenge 20/20 - Challenge 20/20 is an Internet-based program that pairs classes at any grade level (K-12) from schools in the U.S. with their counterpart classes in schools in other countries; together the teams (of two or three schools) tackle real global problems to find solutions that can be implemented at the local level and in their own communities. [quoted from their website]